{product.name}
Please note: We now accept coupons electronically! Present your smartphone
at checkout to receive special discount offer.
Fatwood Firestarter Box 10lb
Manufacturer: Wood Products Int.
SKU: 05901615
Fatwood Firestarter consists of two parts: pinewood and the resin created in that very tree; It's 100% all-natural. As the tree matures, this natural resin moves downward, collecting in the stump. With this high concentration of natural resin, we don't need to add chemicals or additives like so much of our competition. All we need is two of our sticks to do the talking for us and, in a matter of minutes, we're usually roaring.
When you consider the alternatives, is there really any other choice than Fatwood? It's 100% natural – no additives, chemicals or messy odors. It's important that relaxing in front of the fireplace or grilling a delicious meal is chemical free. And Fatwood is safe, stable and waterproof. It's harvested using the latest sustainable forestry techniques and is the best way to get your fireplaces, pellet fuel stoves, grills, wood/coal stoves and campfires really cooking.
Click here
for our current sales flyer! Hurry! Sale ends 4/28/19. Not valid with any other discounts or sales.
Valid: 04/23/2019 - 04/28/2019
Offered By: Chick's Southold Agway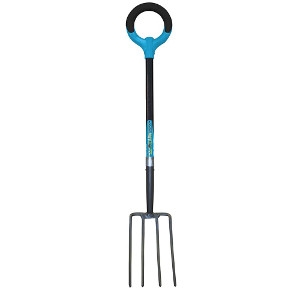 The Radius Digging Fork combines a traditional, carbon steel blade design with patented, Natural Radius Grip for an outstanding user experience. Used to dig up bulbs and root vegetables every year. Other annual tasks...
Valid: 04/10/2019 - 04/30/2019
Offered By: Chick's Southold Agway
Sign up for exclusive offers, information and updates!