{product.name}
Please note: We now accept coupons electronically! Present your smartphone
at checkout to receive special discount offer.
Summit Deer Ban Repellent Capsules 50Pk
Manufacturer: Summit Industries
Unique Gel-tablet Application provides 100% effective Year-Round Protection from Wildlife Damage!
Contains Predator Urine triggering animal flight response.
No Hand Contact with repellent ingredients.
Natural and Bio-degradable.
Water Activated, does not wash away in rain or snow.
90 Day Protection.
Odorless to Humans.
Easy application, drop capsules around coverage area or place in planters. Add water to activate repellent.
Perfect around gardens and ornamentals.
Other repellents contain rotten eggs, garlic, or similar foul smelling substances. If you have ever applied these products you are well aware that they are likely to repel you and your family more than wildlife.
Deer Ban™ is odorless to humans, but animals, with their extreme sense of smell are easily affected.
Click here
for our current sales flyer! Hurry! Sale ends 4/28/19. Not valid with any other discounts or sales.
Valid: 04/23/2019 - 04/28/2019
Offered By: Chick's Southold Agway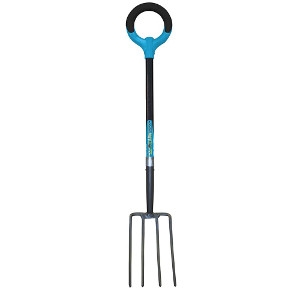 The Radius Digging Fork combines a traditional, carbon steel blade design with patented, Natural Radius Grip for an outstanding user experience. Used to dig up bulbs and root vegetables every year. Other annual tasks...
Valid: 04/10/2019 - 04/30/2019
Offered By: Chick's Southold Agway
Sign up for exclusive offers, information and updates!